Internal medicine describes a wide range of therapeutic and diagnostic veterinary services that are all designed to help diagnose and treat a sick or injured pet. At Pitts Veterinary Hospital we offer a wide range of treatments that identify illness and promote healing with as little impact to your pet as possible. The following are a few of the innovative therapies that we offer.
Veterinary Laser Therapy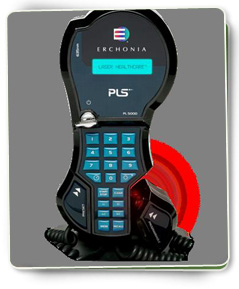 We offer ERCHONIA low level laser therapy, proven to be successful in treating many medical conditions such as chronic non-healing wounds and joint pain, muscle strains and tears, tendon and ligament injuries, bone fractures, post surgical pain, and degenerative conditions such as arthritis.
Additionally, laser therapy does not cause any pain or discomfort to your pet, is very effective when used by a skilled professional, and may decrease the need for more invasive and expensive therapies and medications.
Blood Transfusions
There are a number of hematological conditions where a blood transfusion is necessary in order to protect the life and health of your pet. These conditions include severe blood loss, the break down of red blood cells, chronic or acute anemia, and more. Pitts Veterinary Hospital is fully prepared with state-of-the-art transfusion materials and equipment and is well-versed in this important area of veterinary medicine. Pitts Veterinary Hospital has feline and canine blood donors on-call and ready to donate when the need arises. Our blood donors are provided by caring clients who have allowed us to do the requisite testing to prove health and suitability of their dogs to be donors. Each donor animal has had a full physical exam, is current on vaccines, has been tested for heartworm and intestinal parasites, and has undergone screening including complete blood count, blood chemistry, blood typing, and testing for blood borne diseases.
If you have a greyhound with a good temperament who weighs greater than 60 pounds and are interested in our blood donor program, please contact our office at 423-4120.
Oncology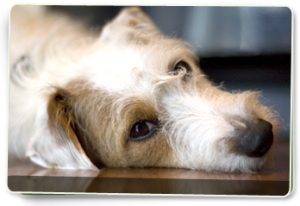 Cancer is scary no matter what form it takes. Fortunately, veterinary medicine has made gains with a number of therapies and treatments for a wide range of cancers, which include bone, lymphoma, mast cell tumors, and more. Today, many cancers that are caught in their early stage can be successfully treated.
Pitts Veterinary Hospital offers a wide range of oncology services, which includes the application of a number of chemo therapies and tumor removal surgeries. Cancer no longer necessarily means a death sentence for your pet. We have the skills, tools and medications to help your pet have many more healthy years after a cancer diagnosis.
Allergy Testing & Desensitization
Pets have allergies, too. Itching, scratching, and hot spots are all signs of allergies and skin conditions in pets. Allergies to pollen, dust and fleas are all very common and treatable. No matter what your pet's allergy or skin condition, Pitts Veterinary Hospital has the expertise to identify and treat many of the allergies and resulting medical conditions that can affect our pets. For dogs with chronic allergies to house dust, molds or pollens, we offer skin testing followed by desensitization injections to help suppress the symptoms. Food allergies can also be the source of many ear, skin, and intestinal problems. We have many hypoallergenic and limited ingredient foods and treats available to help manage and control food allergies.
Hospitalization and Overnight Boarding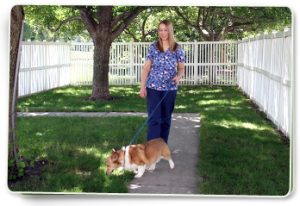 For some pets, there may be instances where overnight hospitalization is required. Pitts Veterinary Hospital includes indoor, temperature controlled, fiberglass wards for pets that require hospitalization. We also offer some limited overnight boarding to clients' pets.
For boarding pets we require reservations. We also allow you to bring a few toys as well as your pet's regular food to help maintain a home-like atmosphere. Otherwise, we will provide Iams and Science Diet foods.
Specialist Referrals
Though our skilled and talented doctors are fully capable of handling a wide range of medical issues, there may be times when it is necessary to refer your pet to a specialist. For this reason, Pitts Veterinary Hospital maintains strong, collaborative relationships with the following area specialists:
Midwest Veterinary Specialty Hospital (Omaha, Nebraska)
Veterinary Eye Specialists of Nebraska (Omaha, Nebraska)
Veterinary Specialty & Emergency Center (Overland Park, Kansas)
Iowa State University College of Veterinary Medicine (Ames, Iowa)
University of Missouri College of Veterinary Medicine (Columbia, Missouri)
Kansas State University College of Veterinary Medicine (Manhattan, Kansas)